Andrea Baker
Moderator/Consultant/Instructor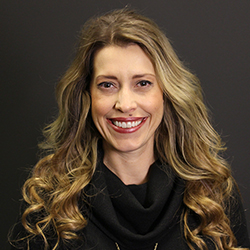 Andrea joined NCM in 2017 and is truly a "lifer" in the automobile business, beginning in high school as a nighttime receptionist at a Honda dealership in her hometown of Houston, Texas; she is still hooked after 25 years in the industry. Andrea considers herself to be exceptionally well-rounded and, most importantly, a progressive and innovative individual.
Andrea has acquired valuable experience and empathy for the challenges her clients face through working in almost every position in some of the nation's largest volume stores. Her past titles have included sales advisor, sales manager, finance manager, general sales manager, general manager, and owner/operator.
Andrea moved her family from Houston to Austin in 1998 and fell in love with the city. She took a break from the retail automotive business when she had an opportunity to join Wells Fargo Financial as a sub-prime automotive bank representative. The new challenge offered her valuable insight into sub-prime portfolio management and lending which has been instrumental in her career growth.
Andrea launched back into retail when she and her husband purchased a Chrysler Dodge Jeep dealership outside of Austin, which they later sold in 2008. After the sale Andrea went to work for a Honda dealer in Austin. She led the dealership's transition from a traditional sales model to a "One Price" sales model in the first quarter of 2010. At that time, the dealership ranked third in its market in sales volume and about 500th in the U.S. After two years the store achieved first in its market and joined the top 50 nationwide. Andrea was able to use the tools provided by NCM to help achieve her dealership's volume and financial success through her position as her 20 Group's chairperson.
Andrea is truly honored and thrilled to use her years of hard work and development to help others. She thrives on coaching and teaching others through moderating 20 Groups, teaching in the NCM Institute, and executing in-store automotive consulting visits.
Expertise
Graduated from NADA Academy—General Dealership Management
Profit management
Comprehensive needs analysis for all departments
Identifying key metrics for profitability improvement
Overall dealership marketing
Management structure and training
Process mapping for all departments
Outside-the-box, forward-thinking process improvement
Used vehicle marketing and processes
Internet/BDC processes
Overall dealership expense analysis
Client profitability is a measure of Andrea's success.
Using the tools provided to Andrea from NCM she was able to achieve a ranking in the top 2% nationally for Honda new vehicle department profitability. Andrea used her industry expertise and constructive ideas from others in her 20 Group to catapult her store into the top 50 in the nation in just a few short years. A huge part of her success was her process mapping skills which allowed business to flow quickly and productively. She took these same process principles to her fixed operations department and made huge improvements in overall business flow and structure. Andrea truly believes that well-executed processes are key to running a successful dealership. "Everyone works better with processes in place. Without them we are working from a place of reaction instead of being proactive and taking charge."
Contact Information
800-756-2620
4717 Grand Ave. #500
Kansas City, MO 64112