Lycia Jedlicki
Moderator/Consultant/Instructor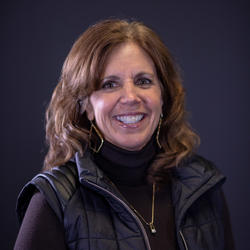 Lycia is an accomplished automotive consultant and expert. The owner and operator of a Minnesota-based dealership for nine years, she has more than 25 years of leadership in the automobile industry. Lycia has managed all aspects of a dealership including expense control, inventory control, service department, parts department, body shop, accounting, and human resources. Her successes in retail management led her to NADA, where she served for three years as a consultant before joining NCM in 2013.
In addition to her automotive retail achievements, Lycia is a long-time volunteer in industry, community, and other non-profit organizations. She attended the National College of Business in Rapid City, South Dakota, and currently resides in Red Wing, Minnesota.
Expertise
Challenging clients to get to the next level both personally and professionally
Accountability management
Expense management
Understanding of financial balance sheets
20 Group facilitation
Parts and service profitability
Customer retention
Teaching
Client profitability is a measure of Lycia's success.
In August of 2016, Lycia visited dealer Mark Brickey at Sand Mountain Toyota in Albertville, Alabama, because his service department was struggling. Mark is a 20 Group member in one of Lycia's groups. Over the course of a two-day service consultation Lycia executed a deep repair order analysis while watching, observing, and interviewing staff. She discovered the dealership was not using their available resources, they weren't setting objectives, they weren't holding the entire staff accountable, and they were losing customer-pay repair order counts. Prior to Lycia's intervention, in May of 2016, the dealership was only retaining 1% of their service profit (or $4,228). However, after Lycia visited and made some strong suggestions, the business is currently retaining 12.8% (third best in their 20 Group!) and holding a service profit of $65,841. Congrats to Mark and his team!
Contact Information
800-756-2620
4717 Grand Ave. #500
Kansas City, MO 64112