Mark Shackelford
Moderator/Consultant/Instructor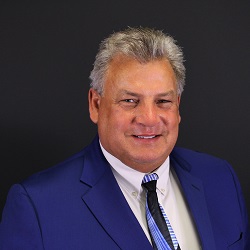 With more than 30 years of successful automotive retail management experience and a passion for 20 Groups, Mark is now leveraging his retail expertise and group facilitation skills at NCM. Mark previously worked as an NADA twenty group consultant and trainer for the NADA University. He attended the Air Force Academy, Columbia Basin College, and holds a business management degree from Washington State University in 1981 where he played PAC 10 football as an outside linebacker before being signed by the New York Jets in 1983. Mark resides in Norton, Ohio.
Mark joined NCM in 2013, but his 30 years of retail automotive experience began for him in Akron, Ohio, as a sales consultant for a local automotive dealership. At different dealerships over the next 15 years, Mark worked as a sales manager and general manager.
In 1996, Mark purchased his first new car dealership and later added a second new car dealership to his portfolio. In 2004, Mark had an opportunity to sell his stores and started an automotive consulting company working in dealerships all across the country for the next six years. Mark has worked with 20 Groups for the last eight years and works with the NCM Institute where he leverages his certification in training and design learning from the Association for Talent Development.
Expertise
Benchmark Net to Gross: 38.7%
Benchmark Net to Sales: 5.7%
Used vehicle profit increase average: 29.3%
New vehicle profit increase average: 105.2%
Service and Parts Net Profit increased: Service - 33.0%, Parts - 38.7%
New & Used Departmental Profit Change: 100+%
Service & Parts Profit Change: 100+%
Client profitability is a measure of Mark's success.
Angela Killinger of Joyce Koons Honda Buick GMC shares about her experience with Mark: "I am grateful for my time in an NCM 20 Group, especially with Mark Shackelford as the moderator. I am a third-generation car dealer and stepped into a store that had old ways and bad habits. I joined the NCM 20 Group while I was in the process of trying to sharpen our processes and run a leaner and more efficient store. The experience has been wonderful for the data I receive, the comradery between dealers, and the invaluable help that Mark has always given me. I was so impressed with his knowledge and commitment to helping me grow as a dealer that I even hired him to come in and do a full analysis of our expenses. In addition, on several occasions, I have reached out to Mark for advice on a variety of topics from BDC management to personnel and processes. He has grown from just being my NCM moderator to being a friend and confidant."
Contact Information
800-756-2620
4717 Grand Ave. #500
Kansas City, MO 64112