Richard Ackman
Moderator/Consultant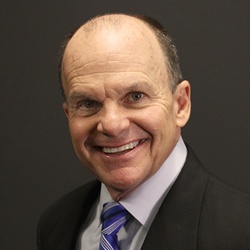 Richard is a dynamic retail automotive consultant with demonstrated effectiveness in both fixed and variable operations improvement. He is an efficient turnaround manager, using his operations management expertise and change management skills to build high performing dealership teams. Richard's client list includes domestic, import, and high-line dealers with new and used vehicle sales volumes from 100 to 600 plus per month. His first target is coaching clients to a 30% net-to-gross profit.
Richard has a strong retail automotive background with 20 years as a dealer principal, group operations director for a top 20 dealer group, general manager of one of the largest domestic dealerships in the U.S., and ten years with Chrysler. He uses this experience to assess his domestic and international clients' operations, develop clear and concise plans, and coach their teams to achieve desired outcomes. Richard earned his bachelor's degree in economics from Wilmington College and studied for his Master of Business Administration at Benedictine University. He currently resides in Mason, Ohio, with his two sons.
Expertise
Building cultures that link people, strategy, and operations
Strategic planning
Forecasting and measuring
Accountability planning
Marketing
Sales and finance
Change management
Client profitability is a measure of Richard's success.
During a three-day used vehicle engagement at a Mercedes-Benz dealership, Richard identified areas of opportunity, met with the dealer and management team, and collaborated on action plans. They designed a used vehicle business plan that restructured management's daily responsibilities, sales process, pricing strategy, appraisal process, pricing policy, reconditioning process, and desking procedures. After just three months, the store went from 50 units at $1,447 gross profit per unit, to 85 units at $2,279 gross per unit. Richard is still working with the dealership and continues to build on that success.