Samuel Belliveau
Reporting Analyst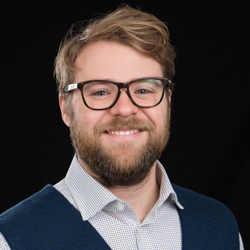 Samuel is a reporting analyst for NCM Business Management Solutions in Moncton, New Brunswick, Canada. He works with the configuration team to help manage SAAS reports and chart of accounts.
Samuel holds a Master of Science in mathematical physics and a Bachelor of Science in physics from the Université de Moncton. Samuel published a thesis manuscript in Mathematical Physics and Numerical Mathematics and was trained in International Nuclear Security by the IAEA – a branch of the United Nations. He has received numerous scholarships, notably from the Canadian Nuclear Association and the Canadian Pugwash Group. He has also been a member of the Canadian Association of Physicists, the Canadian Pugwash Group, and Science Atlantic.
Samuel enjoys quality coffee, riding motorcycles, reading, and contributing to the sciences and arts.
Contact Information
800-756-2620
4717 Grand Ave. #500
Kansas City, MO 64112